Fresh Apple Juice Vending Machines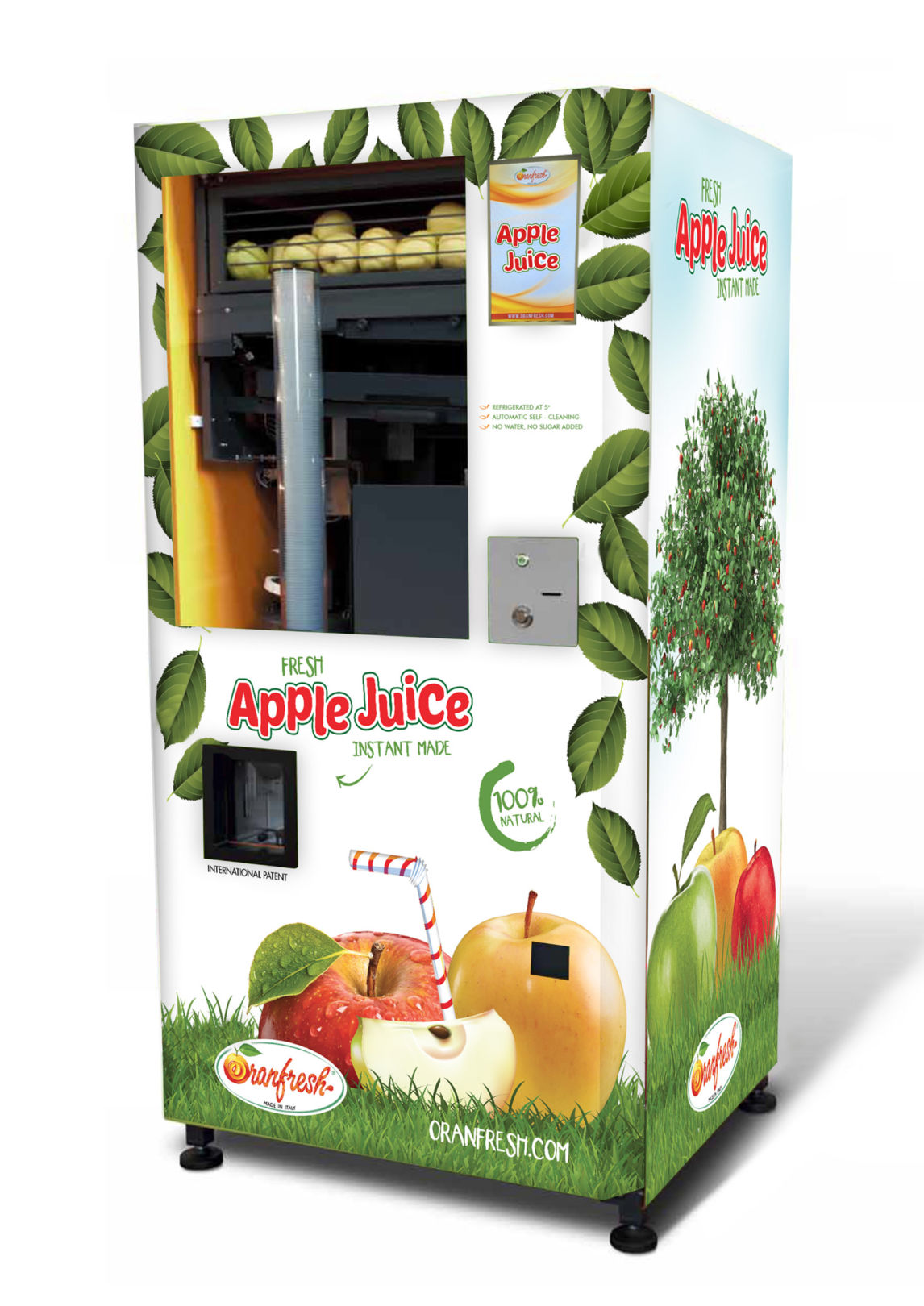 OR APPLE JUICE – Fresh, Healthy Vending
Flagship Vending Machine for Fresh Juiced Apples – Instant Apple Juice
OR Apple Juice is able to serve instant-made apple juice from fresh apples into a cup in a few seconds, just in front of your eyes.
Based on centrifugal juice extraction, the machine includes the following features: hermetically insulated, with large storage for 50 kg of apples, able to produce about 110 glasses of fresh apple juice (2-3 apples per glass) ; automatic internal self-cleaning system with high pressure water jets and programmable timer, control panel compatible with all payment systems (cash and cashless).
Sweet, refreshing and packed with vitamins, freshly pressed apple juice is a great drink for all occasion during the day.
Optimize your business, giving your customers an alternative or in combination with our well-known Oranfresh® orange juice vending machines.
Healthy, Fresh-Instant Apple Juice