Fresh Squeezed Orange Juice Vending Machines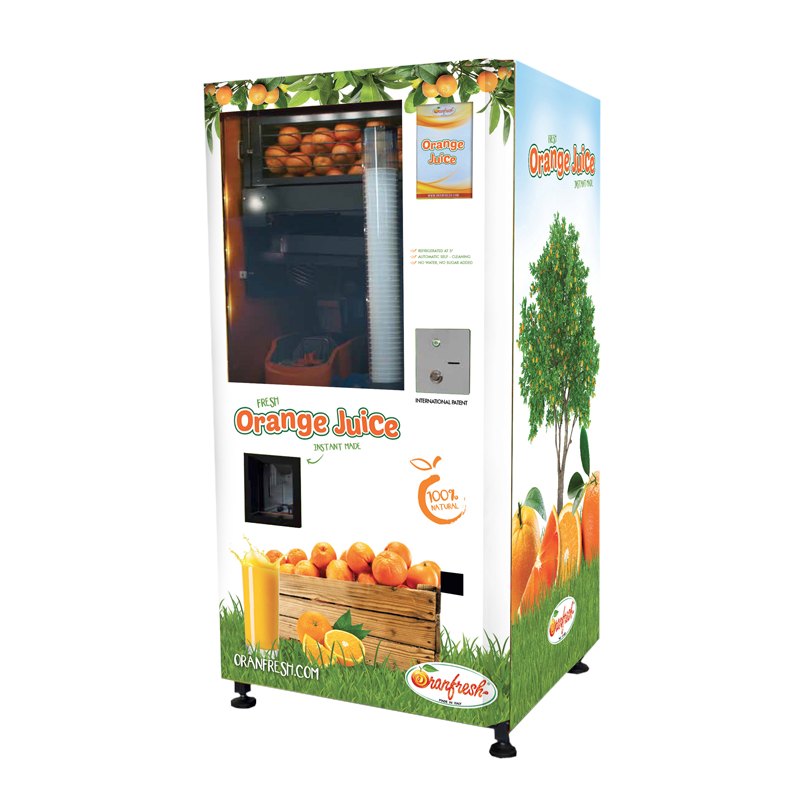 Oranfresh OR 130 – Fresh, Healthy Vending
Flagship Vending Machine for Fresh Squeezed Orange Juice
This is the best-seller of the Oranfresh range of products, and the leader among citrus juicers in the Vending sector. It has a good capacity and is very versatile.
OR130 is the hallmark of our technology, and is fully equipped with a web portal for remote control of the machines, a self-cleaning system, LCD display with proximity sensor and audio/video functions, a self-opening/closing door which lets the consumer collect the cup, a control panel accessible to disabled persons and children.
It is reliable, strong, smart and with a backlit window, highlighting our the appetizing style of fresh squeezed and healthy juice.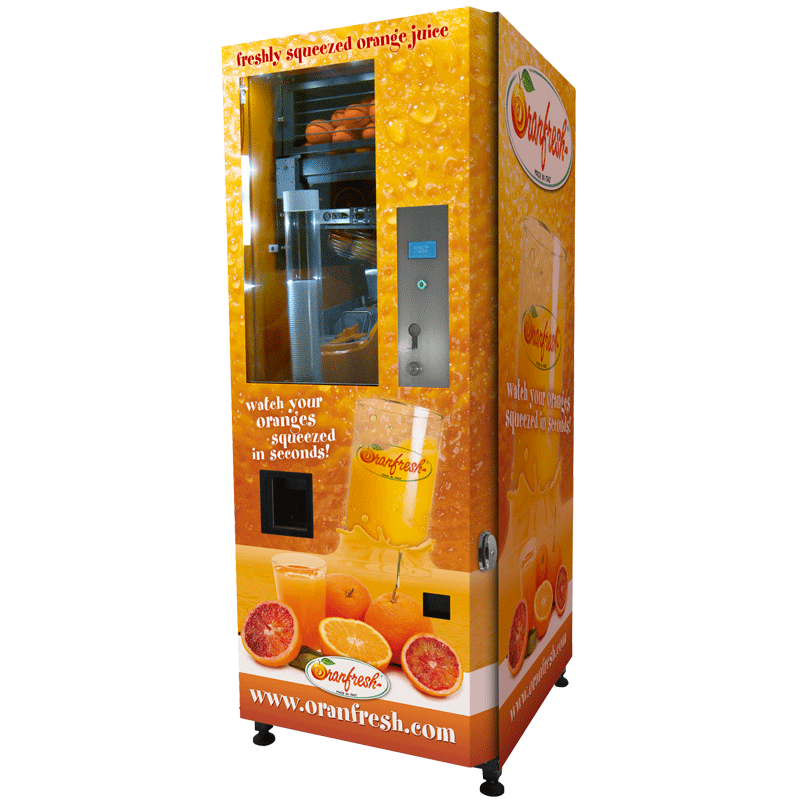 Oranfresh OR 70 – Fresh, Healthy Vending
Compact, Space-saving Vending Machine for Fresh Squeezed Orange Juice
OR 70 is the most compact Oranfresh vending machine for freshly squeezed orange juice available on the market. You can set the number of oranges to squeeze or use the juice level sensor.
OR 70 allows for the most modern and frequently used payment systems, from every international currency to cashless payments. The machine can be set to use many languages and the most common characters (Chinese, Cyrillic, etc…).
Wherever they are, consumers can enjoy healthy juice, made right in front of them.
The outstanding sweetness of the freshly squeezed orange juice is ensured using the exclusive international patented Oranfresh process, that prevents the juice from coming into contact with peel oils. Consumers enjoy watching the squeezing process through the wide theft-proof glass window, a feature that everyone finds very attractive!
Serve Healthy, Fresh-Squeezed Orange Juice