<span style="font-size: 16px">The Vendies, the </span><strong style="font-size: 16px">prestigious awards ceremony</strong><span style="font-size: 16px"> for the </span><strong style="font-size: 16px">vending and water</strong><span style="font-size: 16px"> industries will take place at on </span><strong style="font-size: 16px">2 October</strong><span style="font-size: 16px"> at The Forest of Arden Hotel &#038; Country Club in Birmingham, following the </span><a style="font-size: 16px" href="https://exchange.datateam.co.uk/owa/redir.aspx?C=w89do6lwp8qG0VEb2bl0k8Yj8A07cjC8iTn4b6xxCRE9F0ZY8yLWCA..&#038;URL=http%3a%2f%2fsut4.co.uk%2fsLIYmvzYsNQDv7uEj42Jo6Sg8qKg8KP5_fyp_Pr-_bTos7XksbK2vLiu2iXf3reUlZKQwdanwtqvz9mqmpmY3oWaloKQmJORnInVn5LQdWonMUJnc3RhZ294fyBqbmk8YHZzfGVjanhucnNzOy1m" target="_blank" rel="noopener noreferrer">EDWCA's Business Day and Trade Show</a><span style="font-size: 16px">.</span>
This combined event offers an unrivalled opportunity to see new products from exhibitors in the water and vending industries, listen to inspirational business speakers and take part in roundtable discussions, before networking some more and celebrating the industry's success at The Vendies in the evening.
Don't delay, register today for the EDWCA Business Day and book your tickets for the Awards Ceremony too!
Your host for the evening is….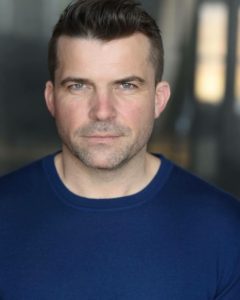 Ryan Philpott
Ryan has always loved an audience.
At 17 he joined the National Youth Theatre before training to be an actor at LAMDA. Since then he's been part of some incredible theatre and TV productions, from Blood Brothers to Shakespeare, Harry Hill to Eastenders.
Ryan is also the co-owner of award-winning TV production company DeadPan Films; he has written three stage-plays and is co-founder of the Dickens Theatre Company.
With entertainment from…..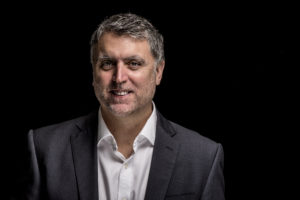 Sean Collins
With his characteristic gravelly Canadian drawl, Sean takes a look at everyday life in his adoptive country. To Chortle he's 'a master of the art of the digression without ever losing a thread.' He was also the stand- out act at JLA's 2013 Real Variety Show. TV credits include Michael McIntryre's Comedy Roadshow.
With an exciting Las Vegas theme, tickets include:
Drinks reception
Three course meal with wine
Award presentations
After dinner Casino, Vegas filled fun and networking!
For details on timings and dress code, click HERE.
Going to The Vendies? Register for the EDWCA Business Day and Trade Show too
With exciting speakers, innovative exhibitors and great networking opportunities, it is an excellent precursor to The Vendies. With lunch and refreshments offered thoughout the day – and all for £25.00 for non-members of the EDWCA – it really is a must.
Itinerary
8.30 pm Registration opens
9.00 am Annual General Meeting (Oak Room)
10.00 am Chairman's Welcome
10.10 am Steve Gibson – 'GDPR … A practical approach'
10.40 am – Matthew Lee – 'Industry Overview'
11.10 am Refreshment Break
11.25 am Charlotte Wilson, Pistachio – 'Social Media and your business.'
11.55am Natalie Fee – 'City to Sea. Plastics, what can we do?'
12.25pm Chairman's 'thank you'
12.45 pm Complimentary lunch
13.00 pm Trade Show Opens
14.00 pm Speakers Forum begins
16.00 pm Speakers Forum ends
16.30 pm Trade Show closes