In a bid to scale back plastic waste, Chiltern Railways has introduced that it's going to be the primary teach operator to recycle espresso cups at stations.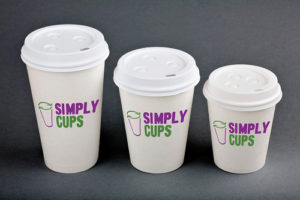 Currently, throughout the United Kingdom, only one in 400 of the two.5bn disposable cups used each and every yr is recycled. With this in thoughts, Chiltern, an Arriva UK Trains corporate, made up our minds to take on the problem as a part of its dedication to addressing environmental demanding situations and hopes to set the usual for British teach operators. The corporate will paintings in partnership with Simply Cups – the one devoted and workable cup recycling scheme lately working in the United Kingdom.
The issue up till now could be that the cups are fused with polyethylene to lead them to water-resistant, on the other hand this subject matter can't be separated out once more at an ordinary recycling mill. The scheme will see the set up of particular containers on stations to inspire consumers to segregate their espresso cup waste into 3 other classes – lids, liquids and cups.
Collecting the cups once the patron has completed their drink minimises contamination; the waste might be got rid of via Simply Cups and brought to a expert recycling centre to be given a 2d lifestyles and was practical new merchandise like pens and notepads, which Chiltern plans to include into its branded products.
Alan Riley, buyer services and products director for Chiltern Railways, stated: "With the knowledge that over 2.5 billion paper cups are making their way into landfills and incineration each year, we feel it is important to play our part.  We are creating a new template for the rail industry and providing our customers with a way to reduce their plastic waste. This scheme is unprecedented at stations and we're proud to be championing it on behalf of our customers and generations to come"
Peter Goodwin, Cofounder of Simply Cups, stated: "For train and station operators, single-use coffee cups have quickly become a major constituent of their overall waste. Recognising this, and a need for a practical recycling solution, we've been delighted to work closely with Chiltern Railways to help them implement new processes that will mean their used cups will be segregated, bagged and then collected before being reprocessed at one of our recycling facilities. What was once a problematic waste stream will become a valuable raw material for our range of functional recycled products."