European Coffee, Tea & Soft Drinks Expo, the hospitality business display dedicated to the winning carrier and gross sales of espresso, tea and cushy drinks, will host the SCA UK 2020 UK Latte Art Championship at Olympia in May.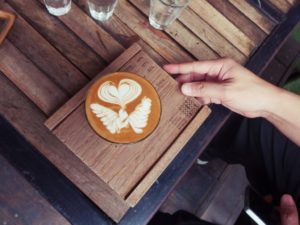 The championship is devoted to showcasing pouring perfection. Each competitor demonstrates their latte artwork abilities in pouring matching pairs of beverages, with essentially the most complicated and visually interesting designs conceivable.  The winner of the Championship might be introduced on the display, and pass directly to compete within the 2020 World Championship in Warsaw.
Rob Ward, nationwide Co-ordinator, SCA UK, mentioned: "I'm excited to take the UK Latte Art Championships to European Coffee, Tea & Soft Drinks Expo for the 2020 season. This is obviously a very visual competition which is engaging for the whole coffee community. With the continued growth of European Coffee, Tea & Soft Drinks Expo it is exciting to promote the very best in specialty coffee here."
The SCA UK Latte Art Championship will sign up for a bunch of alternative customer points of interest on the display together with the Barista Masterclasses, Roastery Masterclass LIVE!, the Tea Quarter and Tea Workshop Theatre, the Soft Drinks Talks & Tasting Theatre and the Premium Soft & Non Alcoholic Drinks Zone.
John Bednall, CEO, European Coffee, Tea & Soft Drinks Expo mentioned: "We're extremely joyful to be webhosting the 2020 Latte Art Championships at our match in May. It will upload much more drama and pleasure to this colourful business match. Serving handsome drinks, whether or not because of the standard of cup or the latte artwork, give a contribution to buyer pride and due to this fact gross sales and profitability.
"As European Coffee, Tea & Soft Drinks Expo caters for the entire hospitality market, and with optimism in the eating and drinking-out market rising to its highest point for 18 months, we see a huge potential in the fast growing soft beverage area – coffee, tea and soft and non-alcoholic drinks and are providing visitors, the entire £100 billion hospitality market, with the opportunity to source solutions to all their soft beverage requirements under one roof."