The 2019 Lavazza Calendar "Good to Earth" made its debut in Turin, Italy this week. In it, American photojournalist Ami Vitale stocks some excellent information for the Earth via her images.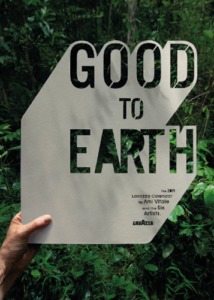 Nature is the dominant power within the venture evolved in partnership with the United Nations Environment Program and beneath the ingenious route of Armando Testa. The venture comprises six works of environmental nature artwork installations on 4 continents.
Lavazza Group board member Francesca Lavazza mentioned: "Today we are deeply in need of good news stories like this: positive examples of good behavior and personal stories of redemption and environmental requalification that we hope will have an influence on people, and young people in particular, inspiring them to make their own commitment to protect our planet."
The winner of six World Press Photo prizes, Ami Vitale has documented the wild nature and poachers of Africa, instructed the tale of war between guy and the surroundings, and labored on projects to avoid wasting the northern white rhinoceros and reintroduce the panda into its herbal habitat.
Her "live the story" philosophy has taken her to over 100 international locations, the place she's lived in dust huts and warfare zones, in addition to catching malaria and disguising herself as a panda to inform the tale in their secret existence (Ami Vitale is the writer of the most efficient vendor "Panda Love").
The venture's six works are impressed via six excellent initiatives for the Earth, recognized via Lavazza and the United Nations Environment Program on 4 continents and 6 international locations from Colombia to Switzerland and from Kenya to Thailand, by means of Belgium and Morocco.