Catering cloud-based provider supplier, The EF Group, has introduced the purchase of menu making plans, vitamin and allergen control provider supplier Catercost.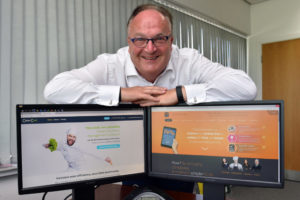 Through this acquisition, The EF Group which trades as e-foods, plans to amplify its device platform to provide absolutely built-in menu making plans, allergen compliance, buying and provide for all sorts of catering.
Development has already begun on a brand new model of the Catercost cloud-based menu making plans device which is deliberate for release in early 2020. This will come with enhanced allergen control, to make sure aspect compliance around the provide chain and different intuitive catering potency improvements.
Combined, the 2 companies serve masses of organisations' catering wishes, from contract caterers, recreational and hospitality, to care houses, faculties and hospitals. Catercost's purchasers can achieve the advantages of The EF Group's personal e-foods' buying device, permitting them to shop for from over 600 authorized and vetted providers, with only one bill to pay.
"Profit pressures, food safety compliance, allergen awareness and the threat of supply disruption from Brexit are putting all types of caterer and their ability to deliver a quality and value service to their customers under pressure," mentioned Paul Mizen, CEO, The EF Group.
"The sector is increasingly in need of integrated software solutions, to help reduce costs and risk while ensuring customer satisfaction and availability of ingredients. Our ambition through this acquisition is to meet all of these needs so caterers of all types can focus on what they are great at."
The EF Group delivers merchandise and cloud-based products and services to catering companies throughout the United Kingdom, managing over £80 million spend in keeping with annum
Paul persevered: "This is a very exciting time for both Catercost's and EF Group's clients as we have ambitious plans to create additional value for them by introducing significant improvements to Catercost's technology and services. We're committed to ensuring all clients are well supported and have instant access to a range of services, from tailored solutions to one digital platform that delivers everything from full menu planning to supplier payment processing."
With Catercost on board, the EF Group's purchasers will be capable of make the most of a wider vary of specialist products and services. In addition to best-value procurement, audited provide control, consolidated ordering and glued value agreements, they'll now achieve further advantages from menu making plans and costing, and very important allergen and dietary knowledge.
Paul added: "I'm delighted to welcome all Catercost clients to the EF Group, where they will receive a seamless continuation of service and benefit from the next generation Catercost system when it is launched next year."