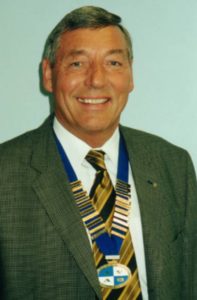 The Automatic Vending Association has introduced that former chairman Ernie Johnson has died.
AVA leader government David Llewellyn mentioned even though now retired, Ernie remained a perfect supporter of the merchandising trade. He were actively concerned with the AVA over a few years and chaired the Association from 2001 to 2003.
When Ernie was once elected chairman of the AVA in July 2001, he already had 42 years of enjoy within the merchandising trade. As a merchandising operator on the time, he was once stated as being all in favour of effectively handing over merchandising from the overdue 50s 'penny vendors' to the micro-processor managed, far off monitored machines.
Ernie began the company North Eastern Catering and Vending (NECV), a a success regional working corporate based totally in Middlesborough.
The funeral can be hung on May 2 in Sunderland and Ernie's circle of relatives have invited former colleagues and buddies to wait.