Coffee and merchandising device provider, Cambridge Vending, which has a robust presence within the east of England, has been bought by way of Montagu Group Limited.  This is the Group's newest acquisition within the merchandising sector, following the 2017 acquisitions of LTT, NIVO, eXpresso Plus and West Country Vending Service.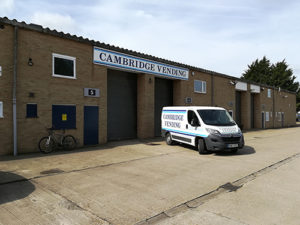 The acquisition of Cambridge Vending supplies Montagu with an extra 1,500 merchandising machines positioned around the Cambridgeshire space, bringing the entire machines operated by way of the Group throughout the United Kingdom to greater than 13,000.
Mark Stone, leader working officer of Montagu Group Limited, explains: "Although we're nonetheless within the early days of expansion inside of the United Kingdom merchandising sector, we're making huge strides, construction our profile and presence swiftly inside the areas.  The acquisition of Cambridge Vending is the most important facet of our expansion technique by which we are hoping to achieve a countrywide platform.
"As a results of Montagu's 3 merchandising acquisitions, now we have received greater than 13,000 merchandising machines in simply over a 12 months which, in flip, has greater the Group's turnover considerably.
"With more than 30 years of service across the east of England, Cambridge Vending has built up an impressive customer base with strong year-on-year growth.  We believe Montagu can build on this success to drive the business within this high growth economy."
Cambridge Vending, was once established in 1986 by way of the Sutcliffe circle of relatives and it has grown organically within the remaining 3 many years.
Mark provides: "Cambridge Vending has an excellent reputation and there will be a smooth transition for clients as Montagu takes the reins.  We are also a family run business and share many similarities with Cambridge vending and all of the team will transfer to Montagu employment with Peter Wilson continuing in his role as MD."
The acquisition of Cambridge Vending contains 1,500 machines, loads of that are provided with cashless era, which is a space on which the Montagu Group is focusing.
Mark explains: "The purchase of Cambridge Vending allows us to develop a presence in the east of England and, as a progressive company; we are always investing in new technology. Cambridge Vending has ticked all the right boxes in this respect with cashless units already operating successfully.  We have seen that more and more consumers are seeking the removal of purchase barriers and as such, we will be rolling out additional cashless units across our Group's sites throughout 2018."
Cambridge Vending turns over round £3million pa and is a longtime supplier of cold and hot beverages and snacks throughout more than a few sectors.
Peter Wilson, MD of Cambridge Vending, provides: "We are extremely joyful that Montagu Group has bought the corporate's whole proportion capital and we stay up for running with the established Montagu group to develop our industry additional.
"We were proudly serving our area now for greater than 30 years and all people welcome the chance to take your next step in our corporate's building and to be a part of a dynamic, fast-growing and customer-driven Group.
"This acquisition as an excellent opportunity for Cambridge Vending's employees to enjoy a secure future in a positive workplace as the company continues to grow and succeed."
Mark concludes: "This new acquisition will help to pave the way for further expedited growth for Montagu Group."