Following months of in-depth analysis, UK-based packaging and paper corporate, DS Smith, believes it has a way to the espresso cup recycling problem. Using its state of the art paper mill in Kent, the corporate believes it might recycle as much as the two.5bn cups discarded by way of British espresso fans each and every 12 months.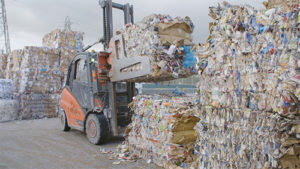 Commenting at the announcement, Peter Clayson, common supervisor for DS Smith Recycling, mentioned: "We had been operating across the clock to unravel the throw-away espresso cup problem, as playing a latte has turn out to be a part of British tradition.
We may recycle as much as two and a part billion cups each and every 12 months, however we want the recycling assortment infrastructure to be a long way higher if we're to achieve the objective of recycling each ultimate cup."
"There are two challenges to recycling a high volume of coffee cups. Firstly, there is the plastic lining that must be removed from the cups, then we need to ensure that the cups have not been too badly soiled by food waste. If we can work together with local councils, coffee sellers, and the waste management sector to improve segregation of the cups and develop a comprehensive collection infrastructure, we can make a huge difference together."
Every day in the United Kingdom, one in 5 folks talk over with a espresso store. Every 12 months, 2.5bn single-use cups are thrown away – sufficient to achieve all over the world greater than 5 instances. Currently, we best recycle one in each 400, whilst simply 1% of customers convey their very own reusable cups.
DS Smith has written to executive to name for measures to give a boost to higher cup assortment and equipped main points of its espresso cup recycling capability to the PCRRG (Paper Cup Recycling and Recovery Group) of which this is a member.