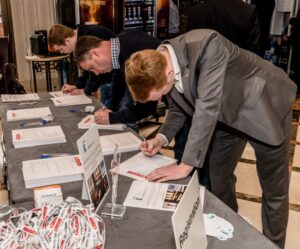 Due to the present Covid-19 virus,  Vendex 2020 has been cancelled to permit organisers to transport the development to a time when it may be held safely, and to a degree that guests be expecting.
Event director Phil Reynolds mentioned: "This wasn't an easy decision to make but we feel it is in the best interests of our exhibitors, visitors and venue staff. Their safety comes above all else."
The new dates for 2021 occasions are as follows.
Glasgow February 10th
Milton Keynes April 13th
Leeds United November 10th
Phil mentioned: "We trust you will understand and appreciate why we have had to do this, so in the meantime, we hope that you, and those around you are keeping safe and well. We will get through this and we look forward to seeing you at Vendex next year."