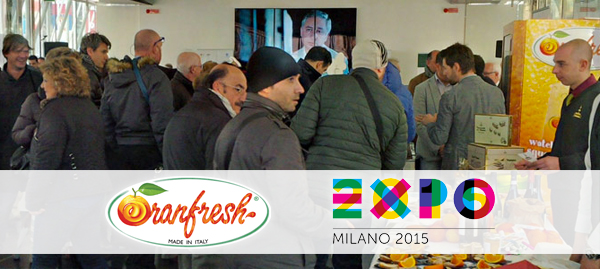 The Sicilian red oranges, having the protected geographical indication (PGI) – unique for taste and health-giving properties – will be squeezed and dispensed by Oranfresh during the Expo Milano 2015 as Oranfresh keeps its business vision apt to educating people about healthy food choices.
Oranfresh will be present – with its exclusive machines – also in the assigned commercial chain and refreshment points of the Expo 2015, whose core theme will be Feeding the planet, energy for life that will run through the clusters of the exhibition. The clusters are pavilions that group together countries and nutritional excellences according to thematic routes.
The Bio-Mediterranean Cluster is coordinated by the Sicily Region which is Expo Milano 2015 official partner for this event. During the recent event introduction in Milan, a lot of healthy refreshments were being served, thanks to the freshly squeezed orange juices dispensed by Oranfresh automatic vending machines.
Health, Beauty, and Harmony are the key-words of the Bio-Mediterranean Cluster, which will host markets, shows, events, and tastings. These are some of the ideas that A.A.T. – Agroindustry Advanced Technologies S.p.A. embraces through its innovative automatic vending machines for fresh fruit juices consumption – 100% pure – that millions of visitors from everywhere in the world at the Expo Milano 2015 will enjoy.
L'articolo Oranfresh at Expo Milano 2015 sembra essere il primo su Oranfresh.