European Coffee, Tea & Soft Drinks Expo, the business display dedicated to the successful provider and gross sales of espresso, tea and cushy drinks is launching a are living espresso roasting evebt when it returns to Olympia, London on May twenty first and twenty second.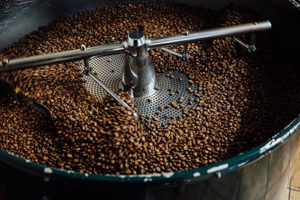 Visitors will have the ability to see espresso roasting on a Diedrich gadget via the most efficient roasters within the trade accompanied via professional remark and can have the ability to witness the complexity and ability interested in roasting.
Famous roasters will show and talk about the original intricacies within the artwork and science of roasting.  It will teach and encourage the espresso industry neighborhood about roasting.
Highly professional roasters web hosting classes come with:
James Boatfield -Thorley, Roastery Manager, Allpress
Jamie Boland, Owner/Head Roaster, Ancoats Coffee Co
Patrik Rolf Karlsson, Founder, April Coffee Copenhagen
Sam Langdon, Master Roaster, Caravan Coffee Roasters
Roland Glew, Head Roaster, Has Bean Coffee
Eliasz Minkiewicz, Development Manager, Nord Coffee
Courtney Snowdon, Head Roaster, Ozone Coffee Roasters
Mike Steele, Head Roaster, 200 Degrees
Rudy Huemer, Quality Manager, Union Hand-Roasted Coffee
James Wogan, Green Buyer, Wogan Coffee
Stephen Leighton, director, Has Bean Coffee and Howard Barwick from Olam Specialty Coffee will host the development.
Annie Swift, managing director, European Coffee, Tea & Soft Drinks Expo stated: "The topic of coffee roasting always generates a great deal of debate – should you do your own roasting? What are the pros and cons? What should you be looking for in a roasting partner? All of these questions and many more will be addressed in Roastery Masterclass LIVE! by the extremely talented roasters taking part."
Howard Barwick, European industry building supervisor, Olam Specialty Coffee stated: "The willingness to learn, the drive towards formalising industry education and in particular, the free sharing of ideas, is perhaps what makes specialty coffee the tip of the arrow of the coffee industry. To that end, the roastery masterclass will provide a wonderful forum for discussion, debate and the passing on of hard-won experience."