Barry Callebaut Beverages UK has been awarded FSSC 22000 (Food Safety System Certification 22000).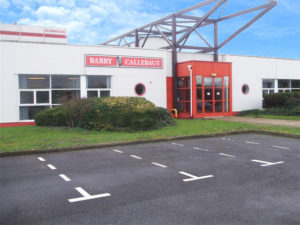 One of the primary corporations in the United Kingdom, supplying the United Kingdom beverage marketplace, to reach this European same old, the certification recognises the beverage producer's absolute best apply for meals protection.
Supported via the European Food and Drink Association and the American Groceries Manufacturing Association (GMA), the FSSC 22000 is recognised via the Global Food Safety Initiative (GFSI) for its use of global, unbiased ISO requirements. The scheme, which used to be introduced for the aim of auditing and certifying meals protection throughout the entire provide chain, has been advanced, and is maintained and controlled, via ISO nominated producers, shops and established meals government, who're meals protection mavens from world wide.
Head of gross sales for Barry Callebaut Beverages in the United Kingdom, Paula Bentley explains: "The accreditation carries specific weight as it isn't pushed via a unmarried stakeholder organisation, in contrast to different GFSI recognised schemes. It may be global, reasonably than restricted to a UK simplest same old, and so we're being measured and recognised on a world platform.
"It's incredibly thorough overall, covering the implementation and effectiveness of our systems, while making sure that all requirements are covered. As it's a management system certification scheme, rather than one that focuses on processes or products, it takes significantly longer as it also looks at management commitment, effectiveness and continuous improvement."
The certification displays Barry Callebaut Beverages' need to strengthen its same old of meals protection control and its production practices, which in the long run guarantees top rate high quality throughout all merchandise within the corporate's wide variety. It follows on from the corporate's Grade 'A' BRC Global Standards accreditation, which used to be awarded to the producer two years in the past.
Barry Callebaut is a longtime suggest of sustainability, running with smallholder farms in West and Central Africa, supporting farmer coaching in Good Agricultural Practices (GAP). Last 12 months, the Group introduced its marketing campaign, 'Forever Chocolate' and is now heading in the right direction to succeed in its goals which come with attaining the eradication of kid labour from the provision chain; lifting greater than 500,000 cocoa farmers out of poverty; being carbon and wooded area certain and the use of 100 in keeping with cent sustainable merchandise in all the corporate's elements.