Nestlé has pledged to make an important build up within the quantity of recycled plastics it makes use of in a few of its packaging within the European Union.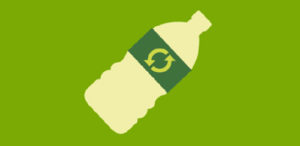 By 2025, bottles, PET layer in laminates, caps on glass jars and tins, trays for meat merchandise and shrink motion pictures for show trays will all include no less than between 25% and 50% recycled subject matter, relying at the packaging kind.
The pledge comes following Nestlé's world packaging ambition introduced in April this 12 months, the place the corporate objectives to make 100% of its packaging recyclable or re-usable via 2025.
"I am proud that we are already taking first concrete steps to achieve our packaging ambitions," mentioned Marco Settembri, Nestlé CEO for Zone Europe, Middle East and North Africa.
"Nestlé supports the Plastics Strategy of the European Union. We share the vision that no plastic packaging ends up in the environment. Recyclable packaging, good recycling infrastructure and more use of recycled material will help us close the loop."